During the month of November on the Mompowerment blog, I'm featuring moms who I have been a big part of Mompowerment. They have either been interviewed or have made a difference in the book. These amazing women are talking about the gratitude they feel about motherhood as part of their work-life balance. We'll kick off the weekly post with Heather Vickery, one of the moms interviewed for the book. Don't forget to check out her bio below. She showing how working part time allows for being amazing in your career and being the mom you want to be.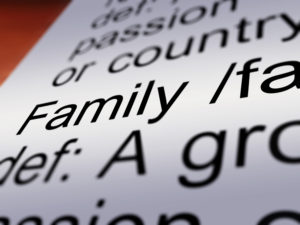 As a single mom of four who owns and operates two businesses, some days I am ready to pull my hair out. It is so easy to get wrapped up in the stress of the moment, of the day-to-day struggle that goes into making everything work. I have been told that one of my "super powers" is the ability to actually get it all done and make sure everyone feels loved, heard and valued in the process. This compliment makes me smile. I am grateful for it and yet I know just how much effort it takes.
Kids are Watching
My daughters are the greatest gift of my life. They are, without doubt, the thing I am most proud of. I am so very thankful for the lessons they teach me on a daily basis and the way their mere existence pushed me to work as hard as I can to be my best self in my life and business. You see, they are watching! They observe me so closely. I watch the way my youngest cradles her babydolls and sings to them. I hear how she puts them to bed or how she handles "punishment" in her creative play. While they are each their own, amazing individual, they emulate me in so many ways. It is my responsibility to be the type of person I want them to grow up to be: kind, generous, brave, thoughtful, strong, honest, and passionate.
Working Moms Need Boundaries and Work-life Balance
It is because of my children that I have built a solid system of boundaries. It is because of my children that I worked (and continue to work) so hard to build a "work-life balance" that actually
works
for me and my family. I want to be the hands-on parent they deserve and I also want to be the badass business owner that I am. I am proud of my accomplishments and so are my daughters. They see possibilities before them in ways that many kids cannot.
Receiving Strength from Family
These little ladies remind me on a daily basis why I am working so hard. They gently (and something not so gently) push me harder than I ever imagined being pushed — and you know what, I always come out stronger and better on the other side. There is
nothing
I cannot do. How do I know? Because my daughters
believe
that. They believe in me and it makes me believe in myself.
Doing it all
All that said, I want to be straight up with all of you. I don't actually "do it all." No one can do it all. At some point, something has got to give. I am constantly saying no to one thing in order to say yes to something else. What I don't ever compromise on is time with my kids. I only have them 50% of the time so I have a very firm boundary around those nights. Those boundaries (and many others) along with my tribe are how I "do it all."
What does that mean? Well, it means that I have clearly identified what I want my life to look like and what my priorities are. Then, I built systems to ensure I put those things first. Next, I clearly communicate those boundaries with everyone because people cannot give you want you need if they don't know what it is. Last but not least, I ask for help. A lot. I ask for a lot of help because none of us can do it all, at least not alone.
Learning to ask for help and graciously accept that help was a serious transformation for me. It brought me closer to my friends and loved ones and it taught me a level of gratitude that I did not know existed. It also offered me the opportunity to be the one stepping up to help, when possible. That is a wonderful feeling and it helps to continue building a strong and passionate tribe. I could not live without these women.
Show & Express Gratitude
The other game changer in my life was learning to show and express gratitude. This is a gift I knew was important to share with my children. We are all so blessed, for so many reasons. Acknowledging and appreciating all that I have to be grateful for helps me through tough times and puts things in perspective. I am also teaching my children to use that tool. Each night at the dinner table we go around and share what our favorite part of the day was and what we are grateful for. At night, when I tuck my little ones into bed, I remind them how grateful I am that I get to be their mother and how proud I am of them. Sometimes it just takes knowing someone believes in you in a fierce and passionate way to open the door to limitless possibility.
Tips for designing a balance that works for you:
Take the time to clearly identify what you want your life to look like, even if that picture seems unimaginable right now.

Figure out what is standing in your way.

Decide upon a few boundaries that would help you along the way.

Communicate those boundaries with everyone.

Stick to the boundaries you have put in place (this is where the magic exists).

Ask for help when you need it and offer help when you can.

Show gratitude and give yourself grace.
As we approach Thanksgiving in the United States, I am reminded to be grateful for all that I have and all that I don't. Mostly, I am grateful for the opportunity to raise four amazing young women whom I know will go forth and make the world an exceedingly better place.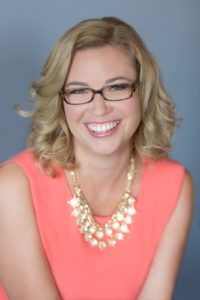 Heather
Vickery is an award-winning entrepreneur, business owner, and transformational life and business coach. But Heather isn't just a savvy businesswoman − she's an inspiration. The founder of Vickery and Co., Heather is a featured expert on achieving an authentic and meaningful life and designing your own roadmap for balance and success.
A mother of four, Heather's world turned upside down after a major life transformation and divorce, suddenly, she had the freedom to be her most authentic self. She discovered that this same authenticity empowered her with the confidence she needed to repair, rebuild, and reach her life's vision and goals. Today, Heather leverages her entrepreneurial skills and expertise to coach individuals towards greater personal and professional fulfillment. Through her story of personal bravery, perseverance, and resilience, Heather inspires audiences and empowers attendees with the tools they need to live bold and meaningful lives. A strong believer in strengthening her community, Heather also serves as the school board president for The Children's School and as a board member for the About Face Theatre, Chicago's premiere LGBTQ theatre. She is obsessed Hamilton An American Musical and loves to travel.
Want to have more conversations with amazing moms like Heather? Check out the Mompowerment Facebook group at www.facebook.com/groups/mompowerment.