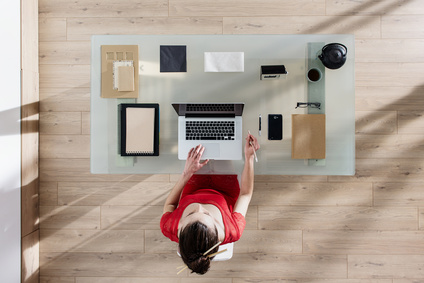 School has been in session for a month or longer for most kids. And as the seasons start to change, working moms are making changes so they can hit their stride for the school year. (Need help on your morning routine? My blog on my morning routine during the school year might help.)  It can be a time of change. And one of those changes might be an effort to be more intentional with your time. As a professional part-time working mom, I must be efficient with my time, whether on the professional or personal side. Even if you're not working part time, you can still use this idea of being intentional to get more done.
Be Intentional in all Areas of your Life
The idea of being intentional came up in many of the interviews I did for the book, especially as it relates to being a part-time working mom. The moms I interviewed often had specific goals, a plan for balance, and an approach to fit all the pieces in their lives together, so being intentional with time seemed like a fundamental element of their success.
It seems simple. Look at each aspect of your life – personal, professional, motherhood, relationships, etc. Set goals per area and you start measuring them. It's not simple, though. It takes work and definitely takes practice. And, let's be honest, it could also require a bit of a mindset shift on how you look at your time.
Work on Top Priorities First
There are times we have long lists, which are overwhelming. It feels good to check things off the list, so we might do bunch of easy tasks that don't necessarily have a big impact first. Essentially, we do a bunch of small tasks and leave the most important ones for later, when we're likely even more overwhelmed than we felt initially. Instead of crossing off a lot of things on your to do list, I work on the things that are really important first and sprinkle in the other things.
Batching
Being passive in my own life is something that doesn't sit well with me. I was a goal setter and achiever before I got married. Instead of reacting to things throughout your day, what if you proactively scheduled time to do things. It takes a lot of mental energy to switch between things such as working on strategic projects, writing emails, answering the phone, etc. Break down your calendar and schedule time to do these tasks. Take back control of your schedule instead of reacting.
The Intention of Self-Care
As you become more intentional with your time, don't forget to side aside time for self-care. It's important as a working mom. If you're a professional part-time working mom, it's important for you too, mama! And, since self-care is so personal, make sure whatever you do is fulfilling to you and your needs. If you're not sure why self-care is important, check out my blog on self-care to give you ideas.
More Experiences and Less Stuff
On a personal level, the desire to be intentional with my time lets me focus on being the mom I want to be. We focus on experiences, which means we try to focus less on stuff. That helps in the long run too because there is less to clean up.
We do local hikes and spend money on international vacations. The boys have been to Trinidad & Tobago, Ireland, England, and France so far. They love seeing new things, whether it's nearby or hours on a plane.
Focus on Fun
Focus on fun, whatever that looks like for your family. We love hiking, baking, riding bicycles (OK I walk while my hubby and the kids ride the bicycles), and all kinds of other things where we get to be active. After all, we do have two young boys. Our young boys are early risers, so we take advantage of that in the warm months. We're up, have already eaten something light, gone for a hike, and had a more substantial breakfast while most people are still in their PJs.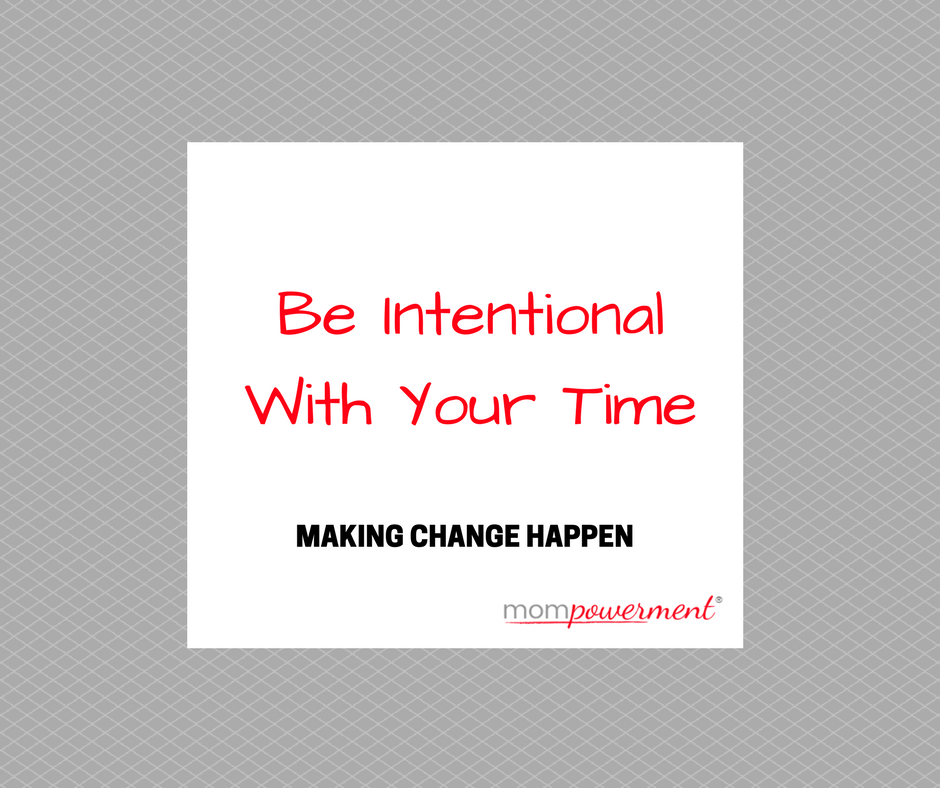 What Changes did I Make?
I thought it would be helpful if I shared some specific changes I made to be more efficient with my time. As a professional part-time working mom, my time is very intentionally pieces together like a puzzle. If you're a working mom, you can probably relate to that idea.
More efficiency with my productivity rhythm. I believe very strongly that you want be the most efficient with your most productive time. I'm at my productivity peak in the morning right after dropping off kids at school. I prep the night before to my morning time wisely.
Power hour during your peak productivity. Since mornings are my most productive, I start my days with a power hour. I work on my most important task(s) during that time – no email, no opening up social media. That way I get the most important things done early on when I'm at my peak productivity.
Use bits of time. You can be very inefficient with your time, so know how to use the pockets of time that aren't allocated to a task. I call them bits of time. For example, I sometimes schedule calls when I'm going from one place to another. It doesn't take away from work or personal time and lets me get one more thing done. Make sure you can do it hands free and that you won't need to take notes. And if I'm not on a call, I might be listening to a podcast in my queue. And, don't worry, there are days when I turn up the tunes and rock out in my car while driving to a meeting. 😉
Batch your meal prep. I talked about batching as it relates to work, but you can also use it for meal prep. We plan meals, shop, and do the prep for most of the week on the weekends. It makes the week easier and it's quicker to batch several things together. We switch up sides and prep the same entrée for several days. Basically, I never cook for only one meal at a time.
Want to see more concepts related to being intentional with your time and other tips to help you be more productive? Check out the Mompowerment book, available now on Amazon. Want to get a preview first? Download a sneak peek of the Introduction and Chapter 1 of the Mompowerment book.
My question to you is what intentions are you going to set to be more efficient with your time so that you can take advance of change? What changes are you going to make now that impact the rest of the year, the school year, or your next few years?