It's days before Christmas. Maybe you can take the days off. Maybe you're still working the next few days and need kids to be entertained. It might be a fun time or you might not know what to do because it's too cold out and you're indoors, trying to keep the kids entertained (and stop them from making you crazy). You don't have to spend hours on Pinterest to come up with options. Check out these ideas from other busy working moms on making the holidays more of what you want, whether for your kids, you and your significant other, or the whole family.  And we've got a bonus article for moms with their own small business so that you have ideas on getting through the holidays.
Baby, it's cold outside. Need some new date night ideas during this chilly holiday season? Great ideas for when it's cold outside or your budget is going to gifts and not to date night. I don't know about you, but I'm using up a lot of my creative juices between work and keep kids busy during this holiday, so I was excited to see a list of 45 suggestions (yes, 45!!!) on spending time with my hubbie, many of which are free or low cost. And most of these are simple and easy too.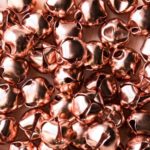 Want to integrate some music into your time with kids? What about musical activities? 12 fun ideas here that will keep you and your kids in the holiday mood and having fun!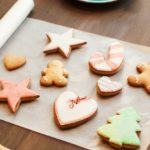 Cooking a bunch this holiday season? Need great ways to keep the kids entertained while you work on the holiday meal. See tips and tricks to keeping kids entertained this holiday. And that means they are having so much fun they stay out of your hair when you need it so you can get things done and then head back to fun family time.  You can even use some of these this holiday season when you need to write that one last email to a client or hop on a call with your team.
Have some activities lined up, but want some fun holiday music options?  Or maybe you're tired of listening to your same music albums.  What about Christmas playlists for kids?!?!!? Oh what fun!
Several people I know have a newborn at home this holiday season. With them in mind and for all the amazing mamas who have new little ones at home, this blog about managing the holidays with a new baby is for you.  Fun might not be your focus with a newborn in the house, so these ideas on lowering stress are probably what you and your significant other need.
And as a bonus, survival tips for busy moms who own a small business. Great ideas from a fellow small business owner on dealing with the holidays.