We continue our month-long series on gratitude and motherhood. Emily Marko is one of the moms who I interviewed for the Mompowerment: Insights from Successful Professional Part-time Working Moms Who Balance Career and Family. She has great insights into being the mom of a college student and of a young child.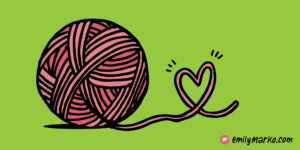 As the leaves fall, frosty mornings begin and the close of 2017 nears, I can feel my focus shifting to a state of reflection.
New Experiences
Our household seems to have had a full year of new experiences – from my son's first instrument to my daughter's first apartment. While I am thankful my children are experiencing life in new ways, I also struggle and fumble with the responsibility of how to help them continue to develop and grow into kind, capable and healthy beings.
Seasons of Motherhood
Witnessing my oldest navigate through her third year of college, while my youngest stepped up to the challenges of third grade has been an experience I have a hard time describing. When kids are young we become accustomed to hearing "Mommy, can you do this for me…" many times a day. As childhood progresses, there is less of parents doing and more of stepping back to support. I do still hear my daughter ask me for help, but I have so many more thoughts racing through my mind on how I should answer.
What happens when it isn't childhood your kids are progressing through anymore, but rather adulthood? Determining my response to that question – plus many other conversations – becomes challenging. I feel my relationship with my daughter is in such a peculiar place. We are feeling out how much we can each push and pull. I am learning how to step back even further but still remain a support when needed. Simultaneously, I am learning to "adult" better for myself and often times yearn for a "do-over" on one of our past interactions.
Life is like a Big Ball of Yarn
Some days it is just downright overwhelming. Every stage of childhood can be scary, I suppose because it is an unknown. I also don't think it is any easier the second time around, even having gone through the experience of motherhood for 20 years. I often find myself unprepared in raising my son in this world, though I definitely have more clarity around what matters most. What I've learned so far is that life is synonymous with experience. Life is a big yarn ball of overlapping, intertwined experiences, which form who we are.
Having Gratitude in Life
I believe thriving in this thing called life, especially as parents, is all about finding gratitude for each of those experiences. Being in a state of regret or uncertainty can be draining. Trying to delay or stop an experience will result in an even more painful and lengthy learning process. So how do you learn to have gratitude for every life experience? Here are a few steps I can recommend based on my experience in parenthood…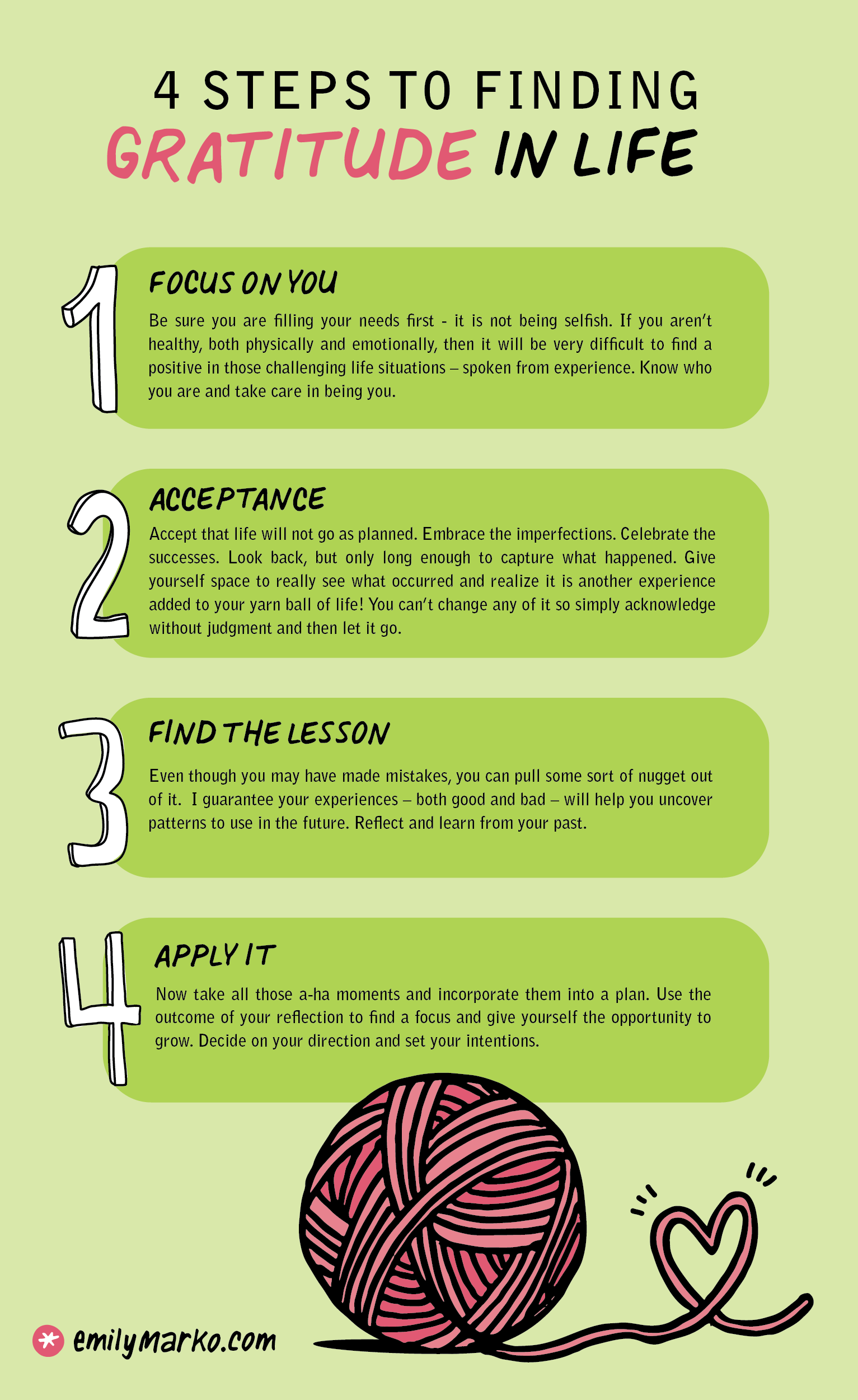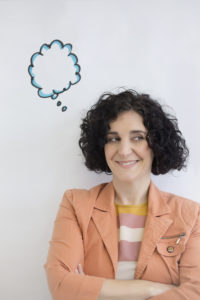 Emily Marko is a visual problem solver who combines strategy, art, and passion into clear action plans for small business owners and non-profit organizations. For over 15 years, she's been using a visual toolbox filled with color, words, and images to solve complex problems for people who are changing our world.
Emily is sought after to create visual notes for conferences like TEDx, work with employees at companies large and small to measure and increase performance, and support entrepreneurs on taking their business from chaos to calm. Her new book, Wide Awake, was released in early 2017. Discover how you can organize your brain and solve problems by visiting emilymarko.com.