Suzanne challenges you to think differently about productivity and time management. She combines her own experience and research with insights, advice, and stories from more than 100 interviews. And using all of these sources of inspiration, Suzanne creates actionable changes that people can incorporate into their own lives.
To book Suzanne for your next event, email Suzanne@mompowerment.com.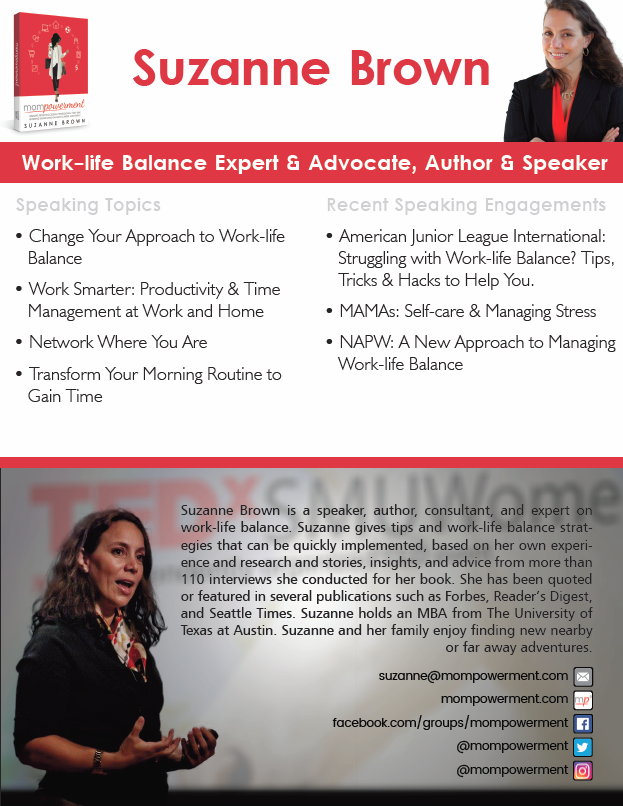 (Click on image for downloadable PDF)
Thank you very much for your interest in having Suzanne speak at your event. For more information, including a detailed price quote, please email Suzanne@mompowerment.com. Please include any details about the event that are already known such as the location and date, any other important details, and your contact information.