Are you looking for a new approach to your career to spend more time with family or to get more work-life balance? That's how I felt in 2011, when our first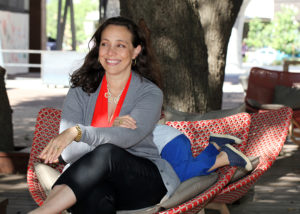 son was born.
After working full-time for the bulk of my career, my needs shifted and I have worked part-time since then.  In my case, the part-time option helps keep my career on the right path and allows for more balance and time with our boys.
When I started working part-time, a few moms asked how I made it happen and then more moms started asking. After doing a bit of research, I realized that a lot of moms out there could get something out of learning how part-time working moms have been successful.  And the idea of Mompowerment was born. I'm working on a book: Mompowerment: Insights from Successful Professional Part-time Working Moms who Balance Career & Family and have created a Facebook community for moms to interact with each other and share their ideas or ask their questions of fellow moms.  Check out my weekly blog on topics and tips for busy, working moms on the professional and personal side of things.
If you are a mom working in a less-than-full-time professional capacity, I would love to have you take the survey.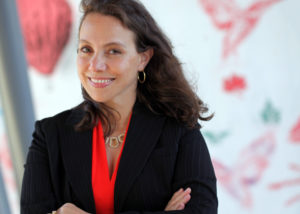 Want to know more about my professional experience, check out my bio.
Suzanne Brown is a mom, wife, part-time consultant, speaker, writer, avid international traveler, and author or a forthcoming book. Her part-time work story started at a large marketing agency after the birth of her first child.
After working for large companies for 12+ years and doing part-time consulting for 7 years in addition to her day job, she decided to focus her efforts on her consulting work, which allowed for more flexibility and control of her schedule and types of projects she worked on.
Suzanne works part-time as a business and strategic marketing consultant. She helps small and medium businesses understand how marketing can help their bottom line and large businesses work better with their marketing agencies. And she works with businesses, big and small, understand the market potential for their business ideas and endeavors.
Before focusing on her own business endeavors, Suzanne worked at various large marketing agencies in Austin, New York, Miami, Chicago and San Antonio. Suzanne has more than 15 years of experience managing and developing campaigns and projects for various areas of marketing as an integrated marketer through her work with primarily Fortune 500 companies.
When Suzanne isn't working, she can sometimes be found on an international adventure with her husband and young boys. The seeds for Suzanne's passion for international travel were planted before she could walk or talk – she and her family traveled internationally since she was a newborn. A few years ago, she visited her 40th country, completing her goal of 40 countries by age 40. She's trying to instill a passion for travel and interacting with different cultures in her young boys as well, who have already traveled to several new countries.
Suzanne received her MBA in Marketing and a BBA in Finance from the McCombs School of Business at The University of Texas at Austin. She also holds a BA in Spanish from UT Austin.
Suzanne and her husband live in Austin, Texas and enjoy trying to keep up with their two boys. She stays active in their schools and in the community.